---

No. 3 December 2002

A Record Breaking Year
Although the National Trust year does not officially end until 28 February, the past visitor season has already broken all previous records. While some properties are suffering a downturn in numbers, at Lyveden visitor numbers increased by 28 per cent breaking the 10,000 barrier last October. Membership recruitment is also up on any previous year, as well as shop sales and event income. All in all it has been an excellent year, only made possible by the tremendous support of our team of volunteers who have welcomed and inspired a majority of the 10,000 or so visitors.
Royal Support
Adding to the years success was a summer visit by HRH the Prince of Wales, Vice President of the National Trust.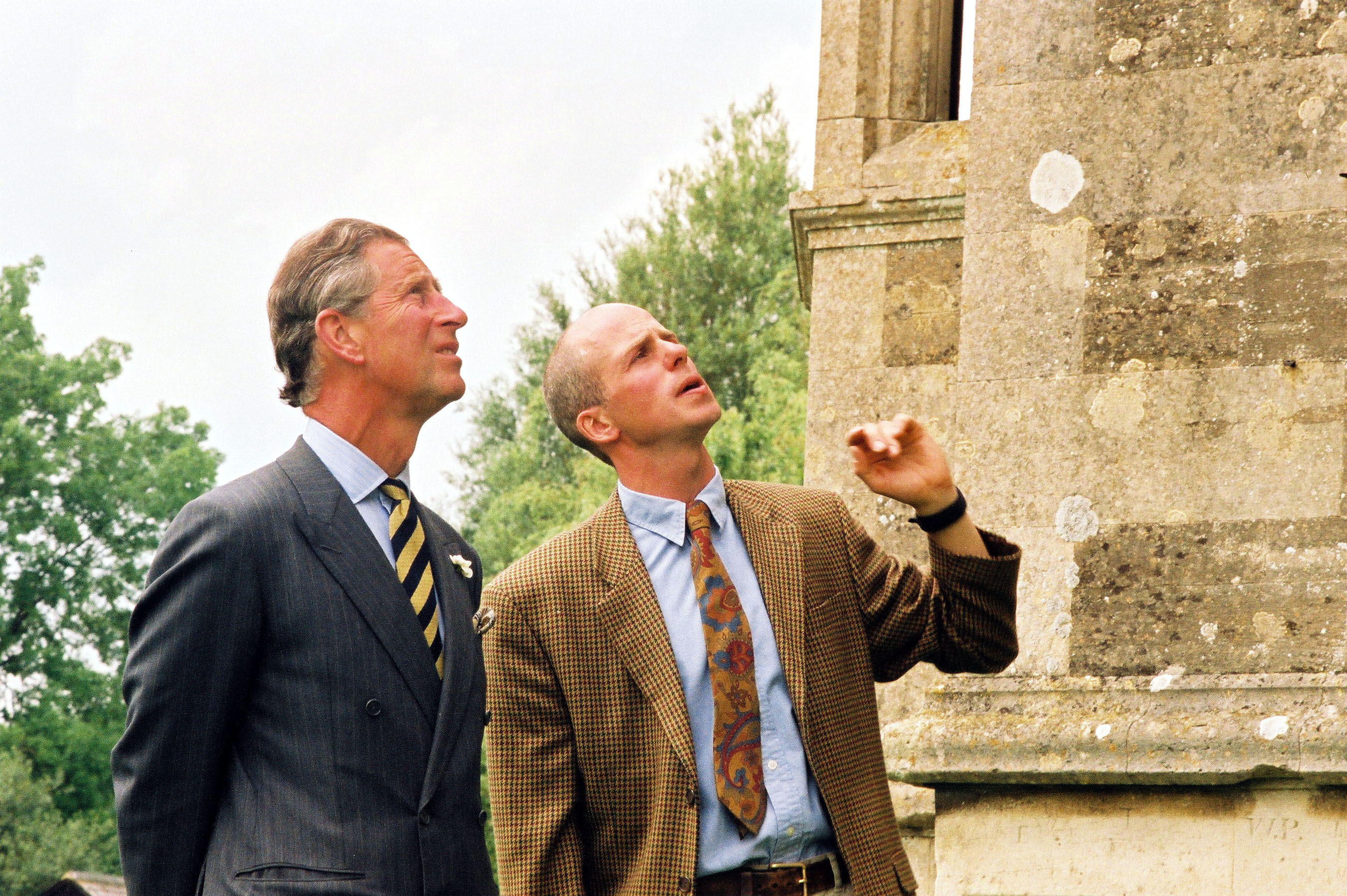 It was a personal honour to escort the Prince through the gardens and a tour of the New Bield. Combining architecture, history, gardening and, conservation Lyveden addresses many of the Prince's personal interests. In a letter of thanks from the Palace, his Assistant Private Secretary wrote 'The Prince of Wales has not stopped telling people since about what a wonderful place Lyveden is!'
There is nothing better than a Royal visit to excite the press, and excellent local coverage helped add a certain air of Royal approval to our recent work at Lyveden, as well as informing a wider audience of our history on their doorsteps.
Hidden Garden
The long awaited series has finally reached our screens, and I hope that viewers enjoyed the unique footage of Lyveden – from the water, treetops and the sky! A superb book to accompany the series is available from Lyveden, containing many beautiful photographs and excellent text by Penny David author of the series on Aberglansney.
The BBC series and accompanying newspaper and magazine articles will contribute enormously to next year being as successful as this. Presenter of the series Chris Beardshaw commented in an article in the Daily Mail, that Lyveden 'is one of the few gardens I have been to that was captivating from the moment I set eyes on it'. With such growing support for our work at Lyveden, I believe the future is very exciting.
Discovering the Past
Our future plans are now contained within the Property Management Plan, which covers the period until 2007. They follow the principal objectives set out nationally and regionally within the Trust. While work will continue to conserve and restore the Elizabethan gardens, we will also look at new and innovative ways of Inspiring Support, such as better interpretation, more events and developing opportunities for schools.
We will seek ways of Improving our Conservation and Environmental Qualities by improving our management and conservation plans. They will identify our reasons for preserving Lyveden as well as opportunities to develop our strengths and address ways of reducing risks and internal and external threats.
We need to Manage Our Affairs Effectively and Efficiently, which means we will look for new and innovative ways of raising income, through new enterprises, conservation schemes, events, weddings and sponsorship.
The plan sets out our vision and clearly identifies the importance of Lyveden, its heritage and how this should be interpreted and preserved for future generations to enjoy.
Growing Threat
While we can manage the property in our care, we have limited control in preserving Lyveden's peace and tranquillity. We have the drone of racing cars frequently heard from Rockingham Speedway, there are proposals for an off-road motor cycle circuit and the growing threat of Alconbury becoming a major air freight terminal. Lyveden and the rest of the Nene valley would lie under the approach path. We can no longer afford to assume our interests will be considered, instead we must ensure that our representations are heard and beg that our supporters do likewise.
Lyveden on Line
An excellent way of keeping in touch with Lyveden and news and events is through our new website, which is due to go live on 01 January 2003. Visit www.nationaltrust.org.uk/lyveden and discover all about the history of Lyveden, with photographs and details of our restoration work.
Elizabethan Orchard
We will shortly be receiving our next delivery of trees from Brogdale Horticultural Trust. Having planted over one hundred walnuts, cherries and plums last winter, this year it is the turn of the apples. Varieties including the Catshead, Pearmain and Green Custard will take their places when planting work resumes in January. Unfortunately, Brogdale was unsuccessful in propagating our pear trees last year, so these will not be available for planting until the end of 2003. However, the orchard is gradually taking shape, with a 97 per cent success rate on last year's tree planting. Special thanks to the volunteers, who helped with the planting, and to the team from Frontline Ltd who dug and mixed manure in preparation for the next hundred trees!
Learning and Discovery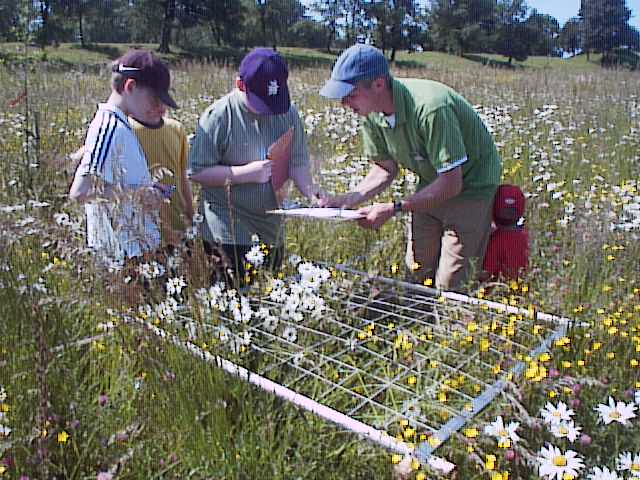 During 2002 a record number of school visits enjoyed Lyveden, benefiting from the wide range of activities on offer. Lyveden provides a perfect venue for the study of Tudor and Stuart time learning how the Elizabethans lived and entertained four hundred years ago. With over 30 acres of wildflower meadows as well as woodland and ponds, Lyveden also makes the ideal site for environmental studies, such as monitoring the wildflowers, planting bluebells or building bird boxes.
Next year marks the 400th anniversary of the death of Queen Elizabeth I. We will be celebrating with an Elizabethan Day, involving music and dance of the period as well as craft demonstrations from the potter to the alchemist, the leather maker to the wood turner. This is a day for all ages to learn and discover more about this amazing period.
An Eventful Time
Last Easter we held our first Easter Trail Weekend, when over three hundred children enjoyed the trail supported by Green & Black organic chocolate. Lyveden was built to celebrate Easter, so it provides the ideal venue for children of all ages to learn and explore. See below for details of the 2003 trail.
To celebrate the Queen's Golden Jubilee, we held open-air songs of praise on Sunday 2 June. With the support of Corby Silver Band and a congregation of over 300 the event provided a fitting start to the Jubilee celebrations.
Blessed with fantastic weather, we held another successful New Bield Challenge. Twenty teams competed in over twenty different country pursuits, ranging from archery to remote control yacht racing. With a hog roast, live band and bar in the evening, the event raised almost £2000 towards the orchard project. Without the dedicated support of a great team of volunteers this success could never be achieved.
2003 Diary Dates
And finally, some dates for your diaries:
Easter Trail Weekend
19 & 20 April 11-4pm
Elizabethan Day
Sunday 8 June 10.30 -5pm
Shakespeare's Henry V
Sunday 10 August 6pm
Box Office: 01909 511 061